Why Tradies MUST follow up after quoting
It's a common scenario for many tradies.
A genuine customer contacts you to quote on a job; if you know how much it will cost you can provide an instant estimate, otherwise you go out to inspect the problem. You draw up a quote and send it to the customer.
Then you wait… and wait.
Days or weeks go by and you either decide they didn't really want to go ahead with the job, or you forget about the quote.
This may be fine if your tradie business is busy all the time and you really don't need to take on more jobs (or don't want growth), but what happens when work is slow or you do you want to grow and improve your business?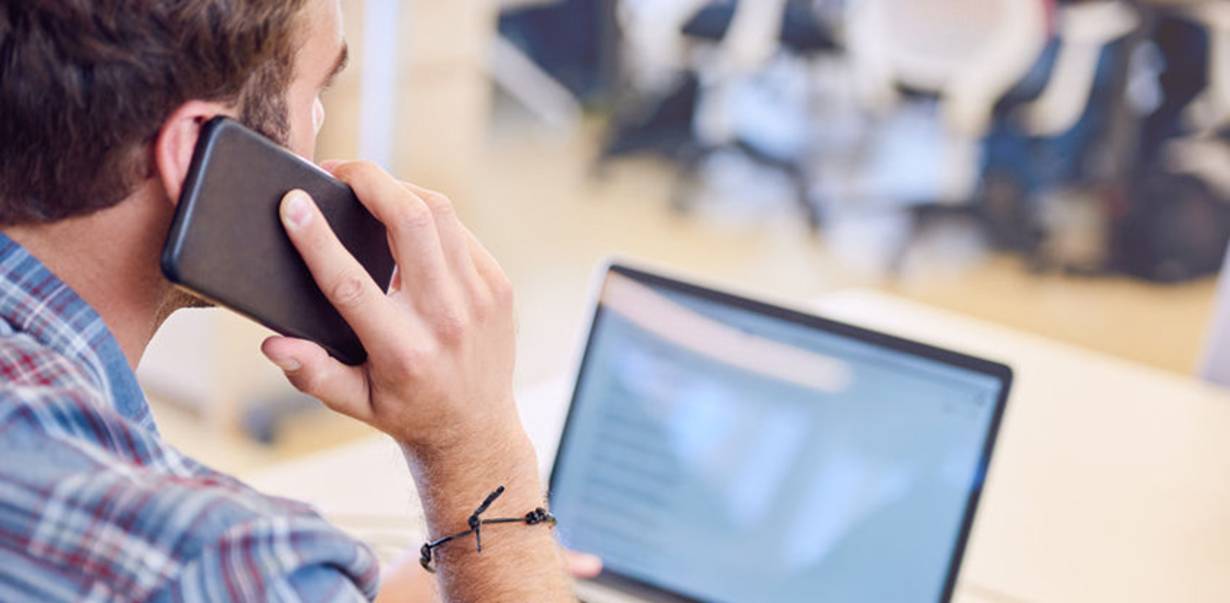 Following up on quotes whether immediately or in the near future can secure you jobs. After all, you have just spent time and energy in quoting. Running any business is all about communication, and if you actively engage in regular contact with a customer, your sales will likely increase.
Not following up on quotes is the equivalent of a salesperson in a retail store walking away from you and forgetting to come back to secure a sale, and is a very common reason for losing jobs to competitors.
Here are some reasons why customers don't get back to you, and what you can do about it.
"I forgot about it"
The simplest reason may be is that they forgot, just like you may have forgotten you provided a quote to them.
Most genuine customers have full intention of wanting the job starting right away, only to get busy and forget to respond. If you sent the quote by email, the quote may have moved down the bottom of their inbox, or if you sent them a hard copy quote, it may have gotten lost in a pile of papers.
Follow up with a phone call, text message or email. It doesn't take long and may jog their memory to move forward and accept the quote straight away.
"I didn't get a quote"
Unless you hand delivered a quote to the customer, it is possible that it accidentally ended up as junk, or if you sent it by post, it just got lost in the mail.
A simple digital or postal mistake could be costing you prospective jobs. But a simple follow up phone call or text message could easily solve this problem.
"I can't afford it right now"
Apart from time wasters or bargain hunters, some customers may not have the money for the job yet, particularly if it's a major project like a renovation.
They may be budgeting or changing their original plan. Unless you follow up after quoting you will not know about the customer's situation and miss out on an opportunity to help them problem solve to get them to say yes whether now or later down the track.
"I went with the other guy as he called me back"
People are likely to have quotes from several tradies and although many may go for the one with the lowest price, others want someone they can trust to do the job professionally and usually that is the one with great customer service.
While price is important, most people actually want reliability and customer service and actually hesitate to take the lowest quote due the fear of poor workmanship.
The only way to gain trust is to form a relationship with the customer even before you start a job. They may have some questions or reservations which you can answer and reassure them. Give yourself a competitive edge against other tradies and demonstrate superior customer service by following up on your quotes.
Establish a Follow-Up Process
It's important to remember that if you do nothing then you almost guarantee not getting the job.
Spending a couple of minutes to call, text or email a customer will increase your chances in sealing the deal. Don't just wait for the customer to get back to you. Take action now!
A simple process is all you need to put in place to follow up.
Following up with a customer to make sure they received a quote 24 hours after you send it.
Within a 7 day window make sure you follow up again to see if they want to go ahead.
If they haven't given you a "hard no", then follow up again within 14 days.
After that if they still haven't given you a "no", put them on a long term follow up list and contact them in a month or two.
Related
Having trouble with tyre kickers & time wasters?
What's Next?
A quote follow up process is just one part of the business strategy that a professional business coach will establish to help your business grow and ensure that get the jobs to improve profitability. Many steps like these can be simple, but simply aren't done by tradies without a business coach to back them up.
At Tradie Accelerator our training programs combine both coaching and mentoring to get the best results, so feel free to contact us from our contact page or if your prefer to talk to one of our consultants call 1300 658 403.