11 Marketing Tips for Tradies
You can be great in your job but the hard truth is that without customers there won't be any work.
Many tradie businesses experience hard times or fail before they get started not because there is a lack of customers looking for the service, but simply because customers do not even know the business exists.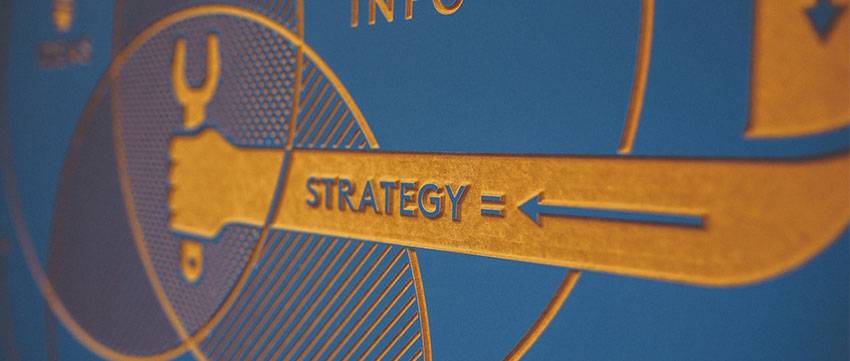 In this blog we look at simple marketing strategies to get more tradie jobs.
Strategic Partnerships & Ongoing Relationships
When people think of marketing they immediately think of traditional advertising such as online advertising, mail outs and radio. Something that is often left out of a marketing strategy is strategic partnerships - for tradies this is a big one! This is often what separates the average tradie business from the thriving businesses that are accelerating profits and growth.
The tradesman industry is very competitive and establishing strategic partnerships with other businesses can mean huge growth for your business. These partnerships can be anything from simple on-going relationships (such as a preferred plumber working with a builder on their projects) to more official agreements (such as being the go-to trade business for a real-estate agent).
Word-of-mouth
An oldie but a goodie; word-of-mouth remains one of the most trusted methods around. A happy, satisfied customer will likely share their experience with people they know and even people they don't know.
But don't just wait for them to tell their circle of family and friends. Ask them if they know anyone that may have need of your service and ask if you could contact them.
*Important tip: give your customers a reason to advertise your business. You could start a referral or reward program for you existing customers. The more people they refer to you that use your service, the more discounts or free services they can enjoy.
Invest in a mobile friendly website
Think about how you would normally find a product or service. You would probably pull out your smartphone or sit at your desktop computer and do an internet search. You would click on a link to a relevant business website and see if they have what you want. This is what your potential customer would also be doing and if you don't have a website, they won't know you exist.
Every business, whether big or small, needs a website, even if it is a single page with a description of your business and services and contact information. A website is an online business card. The great thing about a website is that once you have paid for it, the ongoing costs are minimal, making it a very cost effective marketing tool.
*Important tip: check that your website is mobile friendly. Lots of potential customers may require your services immediately and won't be sitting at a desktop to search for you. Their first action will be to search on their smartphone. Google searches will rank mobile friendly websites higher on the results list.
Get your free Google My Business listing
Google My Business listings helps business owners increase their online presence and assists customers find and review businesses in their local area. Because Google My Business listings are displayed above normal search results, having a Google My Business listing can increase your business online presence. The listing will include your business name, address with map, phone number, and website which you should already have as part of your marketing strategy.
Customers can also leave reviews of your business which you can respond to. More reviews and positive ratings will boost your ranking in Google searches. And it's free and easy to set up so why not use it.
* Important tip: Google My Business listings also allows you to post photos of your services which have shown 42% more requests for driving directions on Google Maps and 35% more clicks through to a website than businesses that don't. Find out more at https://support.google.com/business/answer/3038063?hl=en
Networking for tradies
You may think networking is for corporate hotshots in power suits. But in today's world, savvy tradies (i.e your competitors) connect with local business groups and communities both offline and online to get ahead.
Not only can you generate new leads for your business, you can also learn from like-minded business owners to improve your business processes. Networking is also a great way to establish strategic partnerships.
*Important tip: come prepared to networking meetups with business cards and a short 30 second spiel of what you do and why you do it well.
Use social media
Although face-to-face networking meetups are great to connect with local businesses, social media is the most popular way for networking today.
Social media can reach more new customers without having to spend much or anything at all. Social media also provides real-time interactions to customers, either through posting content, sharing pictures of job progress, answering questions quickly online, and getting customer feedback and reviews.
The best thing is that your followers can spread the word to other potential customers through sharing and liking your business.
*Important tip: don't spread yourself thin over the many social media platforms available. Pick one or two and invest quality time and a few dollars to developing your online business presence in them.
Use signage on your vehicle and worksite to promote your business
Being a tradie you are likely to have a car, ute or other 4 wheeled vehicle - this essential piece of business equipment can be a vital advertising platform.
When driving to home or work you are visible to everyone else on the road. When stationary at a worksite or carpark, people walking around will see your business being advertised.
Another way is placing signage at your current worksite. If your job requires several days or weeks to complete, ask the customer if you can place a sign detailing your business and service.
*Important tip: make sure your signage is large enough to be seen at a reasonable distance, have an eye-catching colour scheme or graphic, an easy to remember phone number, business name or website address that doesn't need to be written down. You can even place a card holder on the side of your vehicle for people to take a business card when parked.
Letterbox drops
A traditional advertising method, letterbox drops are great to expose your business in local areas. Taking a 10-15 minute walk before or after a job to do a letterbox drop could mean reaching up to 50 potential customers in a street you are servicing.
Doing this once a day for 5 days a week would mean reaching 1000 extra customers in a month.
*Important tip: spend a little more and leave an eye catching magnet for customers to stick on their fridge. Magnets stay in the household in a prominent position of the house compared to a loose flyer being forgotten under a pile of junk mail.
Get customer feedback and testimonials
Collect and use feedback from your customers. If they didn't like something about the job, find out why and improve on that. If they like you or the job you did then they will recommend you.
Ask them for a testimonial either in person or follow up with an email. If they don't know what to write, give them a guide by suggesting what to include, for example, you called to let them know when you will arrive, you cleaned up after yourself, your quote was reliable. Reassure potential new customers by providing these outstanding testimonials of your work.
*Important tip: make sure to get in writing that you can use a customers words in your marketing materials
Offer multiple ways for customers to reach you
With busy lives many customers may not have time to call during your business hours. And you may not always be able to answer your phone straight away. Provide customers other ways to get in touch besides mobile. Use email, have a contact form on your website, use a social media messaging platform.
*Important tip: have an automated email message assuring customers you have received their email and will contact them as soon as possible or within a time frame.
Offer multiple payment options
You may still prefer the conventional ways of payment: cash, cheque or credit card, but with technology advancing and payments moving to mobile you may be missing out on customers who prefer to do their banking online. Offer direct debit, Paypal or a mobile EFTPOS terminal that has Tap and Go or accept app payments with Apple and Android Pay.
*Important tip: remember to do your research into cashless payment systems such as processing fees, plans, ease of use, accessibility and customer support.
What's Next?
A marketing strategy is just one aspect of your business. If you are looking to create a successful tradie business that increases growth & profits it's important to have a full business strategy. The best person to help you with this is a business coach that knows about the tradesman industry. They can help you with a business strategy, offer suggestions for your marketing strategy and put you in touch with the right marketing people.
At Tradie Accelerator our training programs combine both coaching and mentoring to get the best results, so feel free to contact us from our contact page or if your prefer to talk to one of our consultants call 1300 658 403.