One-on-One Business Coaching vs Group Business Coaching ... What Should I Choose?
When you are ready to get help tackling your business problems you need to decide whether to seek one-on-one guidance from a business coach or attend group coaching.
Both methods have benefits and limitations and the right choice depends on your business status, personal goals and whether you are ready for business growth or just after more general information.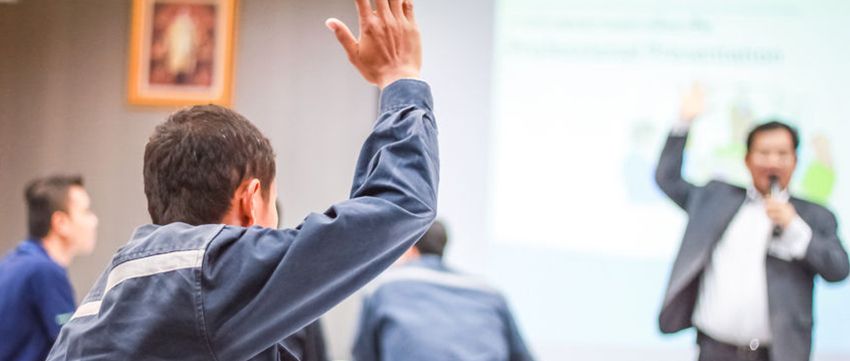 1-on-1 Business Coaching vs Group Business Coaching Compared
This table outlines some of the differences between individual and group coaching
| | 1-on-1 Coaching | Group Coaching |
| --- | --- | --- |
| Solving business problems | Detailed analysis of your current business to identify the real problems and provide specific solutions to fix them. | General information about common business problems and some rough guides on how to approach them. |
| Business growth | Detailed strategies & processes for business growth tailored to suit your business and personal goals. | General information about business growth strategies that are used in a wide range of businesses. |
| Who is it best for | Businesses that are ready for growth and increasing profits, or have specific issues that need a solution right now. | Businesses that are starting out and want general information on ways the business could improve. |
| Availability | Good business coaches will only work with businesses that are a good fit for their services, and in a position to implement the solutions & processes. | Open to everyone, there is usually no restriction on attending these sessions however they only run at fixed times throughout the year. |
| Cost | Higher cost, usually involving monthly fees. | Lower cost, single session or a short course run over several weeks. |
Individual Business Coaching
As the name implies, individual business coaching provides personalised, customised help tailored to your business and personal goals and needs. The success of one-on-one coaching is determined by the relationship strength between you and your coach.
The benefits of individual coaching
One-on-one coaching has a higher cost than group coaching for a good reason, it provides many advantages that come with personalised attention.
You get

specialised help for YOUR business

, as opposed to the generic help received in group sessions.
You can achieve your goals faster as the 1-on-1 business coach will get right to

YOU​R business problems

and all information tailored to your needs
Your business coach will get to know your individual needs, strengths, weaknesses and patterns to deliver optimal results
There is less distraction by other people's business problems as all the focus by your coach is on your business
A greater connection and bond with your coach aids in breaking through barriers and obstacles you are not aware of holding you and your business back from success
Appointments can be made to fit your busy schedule
No predetermined curriculum or time constraints to achieve your business goals
Total privacy in regards to financial matters
You will feel more comfortable revealing personal and financial information to your coach than to the whole group.
The limitations of individual coaching
Apart from costing more than group coaching, there are few disadvantages with individual coaching
If you don't find a coach specialised in your industry, while the solutions will often work the business coach may not understand the intricacies of your trade.
For Individual coaching it can take some time to find a coach that is the right fit for you and your business
There is limited networking or connection with other people in similar industries
Group Business Coaching
Group coaching will usually involve a pre-established curriculum to solve a specific problem. Subjects are decided beforehand so it is critical to choose the correct curriculum to address the problem holding you back.
The benefits of group coaching
Group coaching involves a small or large group of people working towards a common goal. Learning in a group setting can provide many advantages.
Gain experience in a low-cost, low-risk way from a coach
Being in a group can provide a support network of like minded individuals
Collect wisdom and resource sharing from other group members
Less pressure to participate or share as all the attention is not focused on you
The limitations of group coaching
If you do not know your specific business problem then group coaching could be a waste of time and money.
There is less flexibility as the curriculum is pre-determined and may not identify your specific problem or solution
You do not get much time to talk individually to a coach
Group sessions generally have a fixed time and location, making it difficult to attend
Information provided is more generic and often won't solve your specific business problems.
Which coaching style suits me: individual or group?
A psychology study comparing the effectiveness of different coaching styles concluded that individual one on one coaching 'created a higher degree of satisfaction and was superior in helping participants in attaining their goals' (Losch et al. 2016).
You know you are the ideal person to benefit from individual coaching when:
You have more at stake and need immediate results such as launching a business, or have significant capital at risk
You have more money than financial skill to manage it and little time to develop these skills or learn how to manage risk
You have a wealth of knowledge but are still stuck implementing this information to solve your business problems
Does your business need personalised, one-on-one help?
At the end of the day, the simple fact is that if you have a business that is in a position to grow and you are looking for specific solutions to make that happen, then a 1-on-1 business coach is the best choice. While the initial cost is higher, it's important to focus on the return you will get from the coaching and how fast you will get that return.
At Tradie Accelerator our training programs combine both coaching and mentoring to get the best results, so feel free to contact us from our contact page or if your prefer to talk to one of our consultants call 1300 658 403.

References:
Losch, S; Traut-Mattausch, E; Mühlberger D.; and Jonas, E. (2016) Comparing the effectiveness of individual coaching, self-coaching, and group training: how leadership makes the difference. Frontiers in Psychology [online], 7:629 https://www.ncbi.nlm.nih.gov/pmc/articles/PMC4853380/