Do Tradies Need Income Protection Insurance?
Insurance. Just another expense that a tradie needs to worry about.
There are many essential types of insurance that you just have to has as a tradie; public liability insurance, vehicle & tool insurance, business insurance, and more.
What you may not know is that for many tradies income protection insurance is actually mandatory when working at certain worksites!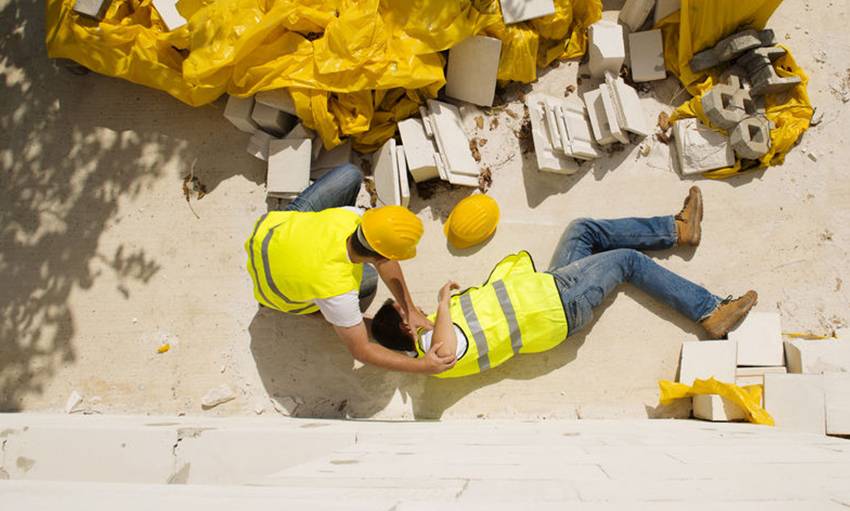 What is Income Protection Insurance?
Have you ever thought about what would happen to your business and family if you were suddenly unable to work for several months or even permanently? How many weeks could you survive without an income?
Since you are most likely running your own trade business or working as a subcontractor, you are unlikely to have access to sick leave or worker's compensation. With income protection insurance monthly benefits of up to 75% of your income is paid when you cannot work due to illness or accident. Cover can be taken up until the age of 65.
I have worker's compensation. Isn't that enough?
If you are an employee injuries at work are covered by worker's compensation. However, payouts can be for a limited number of years and may not cover much of your income. And what happens when you hurt yourself outside of work?
You could easily get injured playing sports with friends on the weekend, or hurt yourself even in your own home. And how about if you are seriously ill and are unable to work for an extended period? Income protection insurance covers injuries and serious illnesses both at and away from the workplace.
Isn't income protection insurance expensive?
Like any other insurance it depends on the level of cover, your age, smoking status and type of trade. Also because a trade profession has a high rate of work-related injury, you can expect your premiums to be higher than other occupations.
Since your profession does have a higher risk of injury can you afford not to have income protection if the unexpected happens?
The three main factors which will affect your level of cover and costs are:
Benefit Amount:
The amount you will receive each month once you claim. The maximum benefit you can cover is 75% of your pre-tax income. If you can live on a lower benefit amount you can reduce your premium.
Benefit Period:
The length of time benefits will continue to be paid for once you claim. Benefit periods are generally 2 years, 5 years or up to the age of 65. If you choose a longer benefit period you will have a higher premium.
Waiting Period:
The length of time you are unable to work for before benefits commence. Most policies have a 30 day waiting period meaning you must be unable to work for 30 days before you are eligible for benefits. A longer waiting period can lower the premium.
Insurance Brokers
Instead of searching for a policy and navigating through confusing legalise by yourself, look for a specialist tradesman insurance broker. They will know the trade industry well and find the right cover for you at the right price. Also income protection insurance premiums are 100% tax-deductible which is a bonus during tax-time.
Personal accident and sickness insurance is cheaper. Isn't that the same as income protection?
Personal accident and sickness insurance is similar to income protection by providing financial assistance should you be unable to work because of injury or serious illness. However, the policy can be cancelled at any time at the insurer's discretion or renewal declined if there are changes to your health, job or lifestyle.
Income protection insurance cannot be declined for renewal by the insurer as long as you continue to pay your premium. Benefit periods for personal accident and sickness insurance are limited to 2 to 5 years and have more policy exclusions, such as injury from participation in sports, such as football, or high-risk activities.
What else should I look for in Income Protection Insurance?
Be careful with policies that don't need a medical check when signing up as the insurance company may assess your medical conditions when you make a claim and potentially deny payment to pre-existing conditions. It is best to find a policy with fully medically underwritten cover to assess if any pre-existing medical conditions are included (or excluded) before signing up.
If you think you cannot wait the minimum waiting period before payments begin then look for a policy with accident cover option included. If you have an accident you can receive payments despite your waiting period.
What's Next?
Income protection insurance is vital for every tradesman. If you are unsure you can afford income protection insurance or other essential trade insurance, your business may need professional help to improve your business strategy.
A business coach that specialises in tradies can help with cash flow problems, business costs, and other financial obstacles to ensure you can afford income protection and give you peace of mind that you and your family are protected if injury or serious illness strikes.
At Tradie Accelerator our training programs combine both coaching and mentoring to get the best results, so feel free to contact us from our contact page or if your prefer to talk to one of our consultants call 1300 658 403.